Flea Market Mailbag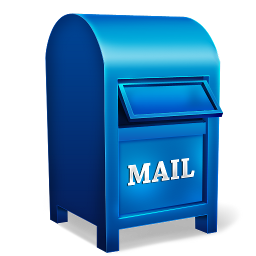 Here's what's in WPTL's Flea Market Mailbag this week!
The following listings are from our online Flea Market form, fax, and snail mail submissions. For fresh listings be sure to listen to the Flea Market Monday through Friday mornings at 8:30 with Frank Byrd, Saturday morning at 8:30 with Ryan Kastle, and weekday afternoons at 3:00 with Tim Hodges. Call 828-648-3576 or 828-648-3577 between 8:30 & 9:00am or between 3:00 & 3:30pm to list your items live on the air.

For Sale Westinghouse medium size chest freezer $100. 828-767-3244 (5-23-17)
Free Pooch Male pure bred Siberian Husky 2 years old. Red and white with blue eyes. Free with kennel and dog house. 828-246-7021 (5-19-17)
Looking For Someone with a riding lawnmower to mow a yard in the Stamey Cove area. 828-279-8252 (5-18-17)
For Sale 2 Snapper lawnmowers for sale. 828-593-0714 (5-18-17)
For Sale/Trade/Looking For For sale or trade: 3 Racing go karts. 2 have standard gasoline engines & 1 has an alcohol engine. Looking for a couple of tillers, a wood chipper and a chainsaw. We also need landscaping rocks or blocks, and some dozer work done to level up our lower yard where it has washed due to heavy rain & we need someone to do surveying work at a fair price. Also we are looking for a fully self contained camper in good condition. Prefer a medium size pull behind or a pop-up. 828-400-6401 (5-11-17)
For Sale/Looking For Looking to buy an original factory Jack for a 1995/1996 FORD F-150 Must be 95 or 96. Have for sale a craftsman 1000 lawn mower $300. 828-421-7143 (5-11-17)
For Sale King size bed with headboard, frame and 2 box springs in good condition. 828-646-3772 (5-11-17)
For Sale/Looking For Old tobacco sticks for sale. Industrial new Black & Decker skill saw with case. Looking for 2-14 inch 5 lug wheels with tires for trailer. 828-593-8678 (5-10-17)
For Sale Sony (slim) Playstation 2 with controller and 3 games $45. 5 quarts of new Valvoline Max 5w-30 synthetic motor oil $25. Gore Tex Redhead boots size 9 $40. Schumacher motorcycle trickle battery charger $20. 828-377-0446 (5-10-17)
For Sale/Looking For 2 single beds and a 6 chair kitchen table for sale. Looking to rent some goats to clear a creek bank. 828-279-8252 (5-5-17)
For Sale 2002 Ford F-350 4 door pick up with automatic transmission, 4 wheel drive, good tires and has 206k miles. 665-8801 or 828-215-1919 (5-5-17)
Looking For Looking for a stationary exercise bike in good condition. 828-648-8225 (5-3-17)
For Sale Antique large trunk for $100. Needs a good home. Needs to be restored. Call to see. 828-551-3359 (5-1-17)
For Hire Experienced at building ADA certified safety bars and safety rails. 828-342-4354 (4-27-17)
For Hire House cleaning services in Haywood County only. 25 years experience, references, and free estimates. 828-476-1260 (4-26-17)
For Sale 4 quart pressure cooker $15. 6 quart pressure cooker $25. Corelle plates $2 each. 828-648-9174 or 828-734-1327 (4-26-17)
For Hire Can sit with the elderly several days a week. Can furnish references. 828-550-0245 (4-26-17)
For Sale Utility trailer 5'wide by 9'10" long. 1990 – 3/4 ton heavy duty Dodge Power Ram truck. $5000. 828-593-9359 (4-24-17)
Looking For Want to buy a truck load of fire wood hardwood logs. 828-508-4507 (4-23-17)
For Hire Will do metal roofing, mow yards, haul off junk metal and do stump grinding. 828-550-2448 (4-23-17)
For Sale New Jazzy electric wheelchair with rear power lift for vehicle and 6ft. ramp (suitcase style). Original cost between $5,500 and $6,000. Selling all for $2,500. 828-777-1144 (4-21-17)
For Sale Craftsman cordless screwdriver $20. Stanley 2 compartment lunchbox with full size thermos $20. Sony Playstation 2 with 3 games and controller $50. Made by Hamilton Little Rascals Porcelean Darla Doll new in box $40. 828-377-0446(4-20-17)
For Sale 6 foot tall free standing wood cabinet. 828-400-0056 (4-20-17)
For Sale All wood credenza, oak dinette set with table and 4 chairs, large wood desk, 2 piece china cabinet. 978-235-7495 (4-18-17)
For Sale 21 fence posts, treated wood, $2 each. 828-646-9040 (4-18-17)
For Hire/Looking For Looking for free or cheap small engine, lawn equipment, weedeaters, chain saw, blowers, boat motors, generators, etc for parts and/or repair. Will pick up and haul away for free. Most small engine repair services available, your place or my garage. 828-734-7402 (4-14-17)
For Sale 1950 Ford coupe 2 door, black, excellent condition $18,000. 828-648-6088 (4-13-17)
For Sale G E refrigator 1800 cf white 2 years old $275.00 828-648-6088 (4-4-17)
Looking For Looking for an older style camping lantern with mantles. 828-335-1058 (4-4-17)
For Sale Computer desk 4'x5′ $25. New motor for mobile home furnace $35. Men's casual shirts $.50 each. 1 pair of men's overalls $5. 828-648-1092 (4-3-17)
Looking For Looking for a non-profit grant writer for a 501C organization. 828-586-4955 (4-3-17)
For Sale 2001 Mustang with low miles, red convertible. 828-342-4354 (3-29-17)
For Sale Trailer doors and windows, toilets, tubs, & walk-in showers. Oil and electric refers & stoves. Will also take down old mobile homes, junked or wrecked autos. 828-246-1064 (3-22-17)
For Sale Hand crank grist mill. Hand crank coffee grinder. Winchester model 67 single shot 22 rifle. Folding biscuit pans for camping. 828-400-1982 (3-22-17)
For Sale 700 baseball cards from the 70s, 80s and 90s $125.00. Old comic books $75.00. Gas dryer $25.00. Looking for tool box to buy. 828-550-6887 (3-21-17)
For Sale 2000 Sport Peace moped for $800.00. 2 snow plows, one is a Toro power 2 cycle single stage asking $200.00. The other snowblower is a medium size yard machine asking $300.00. 2 tires sizes 265/70/18 $60.00 for both Goodyear Wrangler. 2 wet grinders asking $200.00 each. 828-276-5074 (3-18-17)
For Sale 1949 barber chair asking $200.00. Will haul off junk cars, buses, non-running tractors, etc. For sale a GMC military wrecker ready for work. Also a 2000 Peace Sport moped asking $800.00. Run and hasn't been wrecked. 828-276-5074 (3-18-17)
For Sale JL Audio JX 360/4 Car Audio Amplifier, 4 Channel Amplifier that produces 70 Watts X 4 Channels, Used Very little and is in Excellent Shape. Sold new for $249.95 will sell for $175.00 Or Best Offer! Weaver Micro Red Dot Sight for a Pistol or AR Rifle platform or other firearm was mounted & never sighted in and taken off pistol! New was $100.00 sell for $75.00 0r Best Offer. 1995 Ford Bronco, 4×4, 143,310 original miles, Eddie Bauer trim, 2nd owner. Lots of New Parts and it is in very good mechanical shape & good condition overall. 828-506-5108 (3-18-17)
Looking For Looking to buy a 2 or 3 bedroom mobile home on a private lot. 828-400-8284 (3-16-17)
Looking For/For Hire Looking for a mortar mixer, and a 5.5 hp side shaft Honda motor. Also I do stone work, repairs, fire pits, fire places, columns, retaining walls, and patios. More 15 years experience. 828-226-2731 Call before 9am or after 5pm. 828-226-2731 (3-15-17)
For Sale Laser 73 oil heater $500. 275 gal oil barrel+ stand $125. 8 foot folding wheel chair ramp with a 2 foot extension aluminum $150. Stihl weed eater with brush blade, no weed head. $100 828-283-1039 (3-14-17)
For Sale I have a 2001 Mazda Miata MX5. $3500 or best offer. 828-400-6861 (3-14-17)
For Sale Fresh eggs brown and white eggs $1.50 a dozen. 828-550-3917 (3-14-17)
For Sale Fertilizer/spreader 100 lb capacity. Pull behind your tractor. $50. 828-734-0505 (3-9-17)
For Sale Kenmore washer and dryer set. $350. Works great. Moving and set will not fit in new home. Must sell quickly! 828-400-2246 (3-7-17)
For Hire Former CNA looking to care for the elderly. I have 9 years experience with Hospice and 9 years experience in a nursing home. 828-506-5916 (3-7-17)
The following sponsors make the Flea Market possible on WPTL. Please click on the banners below to learn more about each business, and when you visit them, tell them you heard about them on WPTL's Flea Market!