Flea Market Mailbag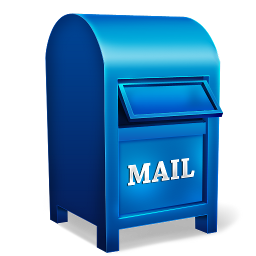 Here's what's in WPTL's Flea Market Mailbag this week!
The following listings are from our online Flea Market form, fax, and snail mail submissions. For fresh listings be sure to listen to the Flea Market Monday through Friday mornings at 8:30 with Frank Byrd, Saturday morning at 8:30 with Ryan Kastle, and weekday afternoons at 3:00 with Tim Hodges. Call 828-648-3576 or 828-648-3577 between 8:30 & 9:00am or between 3:00 & 3:30pm to list your items live on the air.

For Sale 1984 Marlin 30/30 Rifle US Calvary Commemorative Edition New In Box (Never Fired) All Paperwork is Still Attached to the Lever Action. Comes with Original Box, Rifle Case & A Box of Shells. 4 Brand New Goodyear Eagle GT Tires Size 225/50/16 Paid $672.00 asking $450.00 or best offer. 828-506-5108 (2-18-17)
For Rent 3'x7′ raised garden beds $25 for the season. Water and soil provided. Located at Cruso United Methodist Church. 828-648-6395 (2-16-17)
For Sale White baby crib with mattress cover sheet and skirt. Large white cradle. $75 for both. 828-246-3853 (2-16-17)
Looking For Empty wine and liquor bottles for a craft project. Will pick them up. 828-550-9971 (2-15-17)
For Sale 2 matching night stands $50. Single night stand $25. 828-648-0473 (2-14-17)
For Sale Fresh eggs for sale in Canton area $2.50 per dozen. 828-646-0213 (2-9-17)
For Sale 4000 watt generator for 220 & 110 operation. Large cast iron wash pot. Marlin 22 rifle with scope. Front tine tiller. 828-400-1982 (2-7-17)
For Sale Looking for a full size or queen size electric adjustable bed in good condition. Will pay up to $400 delivered to Swannanoa. 828-648-9174 (2-7-17)
For Sale House for sale. 2 bedroom one bath, new roof, double carport, utility building, on 2.48 acres on the river. $126,000 cash. 828-648-6088 (2-7-17)
For Hire/For Sale Will do metal roofing and haul off junk metal and trim trees. Also 2 Verizon tablets for sale. 828-550-2448 (2-6-17)
For Sale Old tobacco sticks $.50 each. Metal antique signs. Antiques and tools. 828-593-8678 (2-6-17)
For Sale Power Air Fryer XL used 3 times $60. 828-646-3769 (2-6-17)
For Sale Concrete table with 3 benches $150. Wood chipper $150. 3 kerosene heaters for $30 each. Wood heater $125. 2 wall mount heaters $50 each. 828-674-2763 (2-2-17)
Looking For Looking for a mortar mixer, and a 5.5 hp side shaft Honda motor. Call before 9am or after 5pm. 828-226-2731 (2-2-17)
For Sale Pipe Handrail- 1 1/2″pipe; 3′ curved to fit 3 steps, complete with wall and floor mountings, $22. 828-246-0721 before 9 p.m. (2-2-17)
For Sale 2003 Buick Lesabre custom with 136,302 miles asking $1000. 828-400-3975 or 828-648-8229 (1-31-17)
Looking For Looking for an older lady to clean my house once a week 4-6 hours $8 an hour. Call or text 828-734-1327 (1-31-17)
For Sale 2002 Ford F-350 4 door 4 wheel drive automatic. $4800. 14′ flat steel truck bed with 4′ front gate $300. (1-30-17)
For Sale Complete 429 Ford engine with transmission $600. 440 short block engine $150. 440 long block engine $350. New lighted ceiling fan $50. Air compressor 80 gallon tank $500. Beam trolly electric hoist $300. 828-335-4959 (1-25-17)
For Sale Once fired 12 gauge shotgun shells, and once fired 20 gauge shotgun shells. Deprimed and resized ready to to reload. Available in 250 for $25 or 100 $12. 828-734-3579 (1-25-17)
For Sale Black metal futon with cushion $30. Oak computer desk (34″x22″x33.25″) on wheels with keyboard tray and printer shelf $50. Oak entertainment center with glass doors $50. 828-734-5305 (1-23-17)
For Sale Cannon 35 mm camera (needs repair), several lens, tripod, power winder, flash attachment & case $65. 828-246-0721 before 9 p.m. (1-22-17)
For Sale 4 Kelly Safari AT (10 Ply) 285/75/16 tires with decent tread. Asking $175 OBO. Soft Tanoe cover fits 96-2001 Dodge Ram short bed $100 OBO 828-734-3534 (1-18-17)
Looking For Looking for some old kerosene lanterns and Coleman lanterns in any condition (looking for parts). 828-734-5080 (1-17-17)
For Sale Tractor & hay equipment. 24″ x 24″ tempered double paned glass with argon gas. Brand new and tinted. $25 each. 4 month old French Maran roosters, 4 months old $6 each. Schwinn exercise bike $75. 828-648-7910.(1-17-17)
For Sale Cord and a half of walnut and oak firewood $150. 828-476-0552 (1-5-17)
For Sale Used bricks in good conditon 5 cents per brick. 828-356-4498. (1-4-17)
Looking For Doll with plastic body for elderly lady in nursing home. 828-226-6567 (1-4-17)
For Sale/For Free For sale: interior and exterior mobile home parts. For sale: 1997 Ford Escort. For free: 12'x8′ mobile home deck. 828-246-1064 (12-30-16)
Looking For Looking for a utility trailer to haul a lawn mower (8'x10′). 828-734-7183 (12-29-16)
For Sale 10 gauge double barrel shotgun with hammers. 150lb anvil. Garden push plow with wood handle. 22 rifle (auto). 828-400-1984 (12-27-16)
For Sale Big load of popular firewood, some needs to be split. Can deliver. 828-734-5080. (12-23-16)
For Sale Convertible crib/toddler bed. Mocha in color. Includes side rails, metal box spring, and hardware. Everything but the mattress. $50 (https://www.facebook.com/marketplace/permalink/184466755355368/) 828-736-6911 (12-21-16)
For Sale New Keyboard tray $19 (bought new for $65) mounts under desk.
Cannon PC 170 Personal Portable Laser Desktop copier in excellent condition $119. Panasonic KX-FL511 Laser Fax/Copy machine in good working condition $49. HP CP2025 Color Laser Printer in excellent condition $149 (w/ CD, w/ USB/Power cables). 828-593-2724 (12-17-16)
For Sale Everett piano, needs cleaning and tuning. Can be seen at Canton Wesleyan Church. $550 not including moving expenses. 828-593-2724 (12-9-16)
For Sale 2000 Polaris 325 magnum 4-wheeler, $1950. Two John Deere 7′ sickle bar mowers, $350 for each or $600 for both. 828-648-7717 (12-9-16)
For Sale Brand new Samsung canister type vacuum. Still in sealed box. Great features on this vacuum, easy to use. $200, half of retail price. 828-648-6507 (12-9-16)
For Sale New in November 2015, this is a unvented lp or natural gas heater with a toggle switch to select from lp or natural gas. Heater is rated to heat up to 1600 sq. feet. Floor mounted (model number is gcb20dtb). Can also be mounted to wall with appropriate hardware. Can send pics if interested via email at conger243@gmail.com 828-356-6190 (12-6-16)
For Sale Heavy duty utility trailer with drive on ramp. 2 Dremel scroll saws (16″). Brand new axe and maddock handles made of hickory. Lots of antiques including signs and tools. 828-593-8678 (12-7-16)
Free Miscellaneous items such as lawn mower, garden tools, ect. 11 Maple Street, Canton. 828-400-0056 (12-6-16)
For Sale Weight bench and weights $50. 828-400-0056 (12-5-16)
For Sale Dyna Glo 23,000 BTU portable kerosene convection heater, never used, plus a 2 gallon kerosene container. $75 828-648-6909 (11-30-16)
For Sale Five 4 month old peacocks. Mother is white pearl, father is indigo. $50 a pair. 828-648-5702 or 828-593-0644 (11-30-16)
For Sale Yamaha electric keyboard with stand $75. Small Wurlitzer home organ $200. Morgan-Monroe guitar with case and stand $200. 2 western saddles, call for details. 828-734-5699 (11-29-16)
For Sale HP computer running Windows XP $40. 1992 Mercury Cougar $450. 828-337-8532 (11-28-16)
For Sale Motorcycle gear including a coat, helmet, saddlebags and more. 828-550-7117 (11-23-16)
For Sale 2009 50cc Honda scooter with a 2 stroke motor in good shape. 828-476-9814 (11-23-16)
For Sale Two cords of hardwood $175. 828-476-0492 (11-22-16)
For Sale Collection of Country music albums including Ernest Tubb, Porter Wagoner, Patsy Cline and many others. 828-215-9868 (11-22-16)
Looking For Old tobacco sticks. 828-734-1403 (11-22-16)
For Sale 2 couches, 2 kitchen tables with chairs, and old scrap metal. 828-400-0056 (11-18-16)
Looking For 100 feet of chain link fence 6 feet tall. 828-646-0172. (11-17-16)
For Sale Front tine tiller, push plow, potato plow (3 point hitch), blacksmith tools. 828-400-1982 (11-17-16)
Looking For/For Sale Looking for a couple of 100 lb propane tanks. Also looking for someone to fix a transmission problem. For sale, a wall hanging rifle holder. It holds up to 4 guns and it has a storage compartment for ammo. Also for sale an industrial tub tile saw and it has its own metal stand. 828-342-4354 (11-15-16)
Looking For Very large skillet for cooking over campfire and a camping Dutch oven. Also lids for cast iron skillets. Also looking for reasonable priced leatherwork tools for 12 year old sons project. 828-335-1058 (11-12-16)
The following sponsors make the Flea Market possible on WPTL. Please click on the banners below to learn more about each business, and when you visit them, tell them you heard about them on WPTL's Flea Market!