Flea Market Mailbag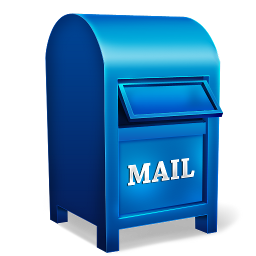 Here's what's in WPTL's Flea Market Mailbag this week!
The following listings are from our online Flea Market form, fax, and snail mail submissions. For fresh listings be sure to listen to the Flea Market Monday through Friday mornings at 8:30 with Frank Byrd, Saturday morning at 8:30 with Ryan Kastle, and weekday afternoons at 3:00 with Tim Hodges. Call 828-648-3576 or 828-648-3577 between 8:30 & 9:00am or between 3:00 & 3:30pm to list your items live on the air.

For Sale Bedroom set including queen bed, 2 bedside tables, dresser, chest of drawers, and 2 lamps $600. Computer desk with 2 shelves $15. Recliner $100. Daybed $75. 828-646-9040 or 828-450-5823 (7-21-17)
Looking For Want to buy mobile home doors, front and back, preferably with storm door attachment. 828-246-1273 (7-16-17)
For Sale Snapper riding mower recently serviced and checked out.
Runs great. Asking $350. 828-492-0176 (7-14-17)
For Sale 2003 Mitsubishi Galant for parts or repair, clean title $500 or best offer. Basketball goal $50. 3 electric guitars $150 for all or $100 a piece (text for info). 828-226-5854 (7-13-17)
For Sale 1978 Roof self propelled lawn mower, rear wheel drive, 5hp with big rear wheels, $175. 828-620-5679 (7-12-17)
For Sale 12′ Shadow Caster kayak (97 lbs.) with chute paddlers, anchor, and vest. Like new used 2 times $700.00. 828-492-1354 (7-11-17)
For Sale Yard sale items, Kirby vacuum cleaner with all attachments, chairs, tables, chest of drawers, and a 4 piece antique bedroom set. 828-550-8954 (7-10-17)
For Sale For sale a Marlin 55, 12 gauge 3in magnum bolt action 20in barrel with adjustable poly choke gold trigger and 2 round magazine. This is one of only 1495 ever made, only produced for 2 years called "The Swamp Gun". Asking $350 or best offer. 828-734-3579 (7-10-17)
For Sale 2000 Jayco Quest camper, 24′, $3500. 828-648-7963 (7-7-17)
For Hire Can do metal roofing, haul junk metal, mow yards, cut trees and do other odd jobs. Call Bubba at 828-550-2448 (7-7-17)
Looking For Looking to buy a dependable, reasonably priced car for a young couple with a new baby. 828-246-8257 (7-6-17)
For Sale Bantam chickens, Massey tractor, 4 235-75-17″ tires and 4 16″ Toyota truck wheels. 828-646-0213 (7-6-17)
For Sale Cub Cadet 50 inch cut riding lawnmower $750. 828-648-7441 (7-5-17)
For Sale Toro self propelled mower. 828-627-2725 (6-29-17)
For Sale 6 high back dinning room chairs. $30 for all 6. Also a small white desk with 4 drawers, and is suitable for a girls room $20. 828-246-1273 (6-25-17)
For Sale Brown and white eggs $1.50 a dozen. 828-550-3917 (6-22-17)
Looking For Looking for a mobile home for sale. Willing to pay lot rent. 828-337-8532 (6-21-17)
For Sale Electric upright bass, custom made four string. Made by a Luthier in Tennessee $500. Pictures are available if you search for "Ergo Bass" on Craigslist. 828-316-7400 (6-14-17)
For Sale Parts from a 1990 Subaru including an engine with 5 speed transmission, 2 front axles, and 2 radiators with fans. 828-665-8801 or 828-215-1919 (6-13-17)
For Sale 1996 Ford Explorer, 6 cylinder 4 liter engine. New battery, new water pump and new tires. 828-243-0899 (6-13-17)
For Sale Honda push mower $35. 828-620-5679 (6-13-17)
For Sale Square hay bales, can pick up from the field $4.50. Also have 4×4 rolls with net wrap $40.00. All hay put up dry and is weed free. 828-989-1780 (6-12-17)
For Sale Brinly 40-in Spike Lawn Aerator and Spreader. Tow behind lawn mower and spread fertilizer. Good Condition $50.00 828-707-4483 (6-11-17)
For Sale Old tobacco sticks for sale. Yard ornaments, metal signs, lawn jockey, eagle., chainsawed bear, LRHP 22 rifle ammo and antiques. 828-593-8678 (6-9-17)
For Sale New 2016 Coleman 15′ camper, never used. Has air conditioner, leveling jacks, bathroom with shower, gas heater and stove plus tv hookup asking $8000 828-550-1046 (6-8-17)
For Sale Rolling storage rack, 7 shelves with 15 bins. $110.00. Assorted antique furniture for sale. Call for details and ask for Nancy. 828-549-8529 (6-8-17)
For Sale 4 tires – Optimo H727 P 205 60R 16 $150.00, 4 tires – A Plus A606 175 65R 14 $120.00, 4 rims for a Ford 4 lug 4 x 4 1/2 $100.00, 4 rims for a Ford 5 lug 5 x 4 1/2 $100.00 828-593-1776 (6-7-17)
For Sale Porch swing, new hammock, cherry wood bed and chest of drawers. 828-506-1045 (6-5-17)
For Sale Queen size mattress and box springs with frame, wrought iron/glass coffee & end tables, metal wheelbarrow, GE electric stove, 44″ Sony flat screen TV, solild wood dresser and solid wood chest of drawers. 828-734-9350 (6-5-17)
For Sale Two buildings full of yard sale items. Make an offer. 828-648-6061 or 828-550-0861 (6-5-17)
For Sale Queen size white wicker bedroom set with mattress & box springs. Includes comforter and matching window treatments, pillows, pictures and lamp $110. 828-648-0302 (6-2-17)
Looking For Looking for roll top desk. 828-400-2246 (6-1-17)
Looking For In need of chicken wire if anyone has any that's unused and not needed. 828-335-1058 (6-1-17)
For Sale/Looking For For sale a set of 76″ running boards for an SUV or truck. Wormy chestnut antique table. Set of 4 PT-15-55-17 tires. Tie down straps. Also looking for 1 or 2 people to do farm labor in the Clyde area. 828-456-9934 (5-31-17)
For Sale Toro self propelled mower with Honda engine $45. 828-620-5679 (5-30-17)
The following sponsors make the Flea Market possible on WPTL. Please click on the banners below to learn more about each business, and when you visit them, tell them you heard about them on WPTL's Flea Market!