Flea Market Mailbag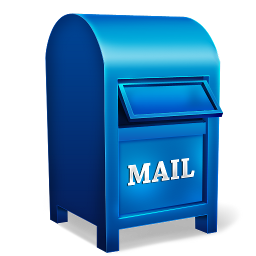 Here's what's in WPTL's Flea Market Mailbag this week!
The following listings are from our online Flea Market form, fax, and snail mail submissions. For fresh listings be sure to listen to the Flea Market Monday through Friday mornings at 8:30 with Frank Byrd, Saturday morning at 8:30 with Ryan Kastle, and weekday afternoons at 3:00 with Tim Hodges. Call 828-648-3576 or 828-648-3577 between 8:30 & 9:00am or between 3:00 & 3:30pm to list your items live on the air.

For Sale Round rolls of hay ranging from 450 to 500 pounds. Kept dry in Candler area. $25 each. 828-665-8801 or 828-215-1919 (3-28-17)
For Sale Trailer doors and windows, toilets, tubs, & walk-in showers. Oil and electric refers & stoves. Will also take down old mobile homes, junked or wrecked autos. 828-246-1064 (3-22-17)
For Sale Hand crank grist mill. Hand crank coffee grinder. Winchester model 67 single shot 22 rifle. Folding biscuit pans for camping. 828-400-1982 (3-22-17)
For Sale 700 baseball cards from the 70s, 80s and 90s $125.00. Old comic books $75.00. Gas dryer $25.00. Looking for tool box to buy. 828-550-6887 (3-21-17)
For Sale 2000 Sport Peace moped for $800.00. 2 snow plows, one is a Toro power 2 cycle single stage asking $200.00. The other snowblower is a medium size yard machine asking $300.00. 2 tires sizes 265/70/18 $60.00 for both Goodyear Wrangler. 2 wet grinders asking $200.00 each. 828-276-5074 (3-18-17)
For Sale 1949 barber chair asking $200.00. Will haul off junk cars, buses, non-running tractors, etc. For sale a GMC military wrecker ready for work. Also a 2000 Peace Sport moped asking $800.00. Run and hasn't been wrecked. 828-276-5074 (3-18-17)
For Sale JL Audio JX 360/4 Car Audio Amplifier, 4 Channel Amplifier that produces 70 Watts X 4 Channels, Used Very little and is in Excellent Shape. Sold new for $249.95 will sell for $175.00 Or Best Offer! Weaver Micro Red Dot Sight for a Pistol or AR Rifle platform or other firearm was mounted & never sighted in and taken off pistol! New was $100.00 sell for $75.00 0r Best Offer! 828-506-5108 (3-18-17)
Looking For Looking to buy a 2 or 3 bedroom mobile home on a private lot. 828-400-8284 (3-16-17)
Looking For/For Hire Looking for a mortar mixer, and a 5.5 hp side shaft Honda motor. Also I do stone work, repairs, fire pits, fire places, columns, retaining walls, and patios. More 15 years experience. 828-226-2731 Call before 9am or after 5pm. 828-226-2731 (3-15-17)
For Sale Laser 73 oil heater $500. 275 gal oil barrel+ stand $125. 8 foot folding wheel chair ramp with a 2 foot extension aluminum $150. Stihl weed eater with brush blade, no weed head. $100 828-283-1039 (3-14-17)
For Sale/Looking For Old tobacco sticks $.35 each, metal antique signs. Antiques and tools. Also looking for a semi automatic Ruger 22 caliber. Looking for 2 – 14″ – 5 lug trailer tires. 828-593-8678 (3-14-17)
For Sale I have a 2001 Mazda Miata MX5. $3500 or best offer. 828-400-6861 (3-14-17)
For Sale Fresh eggs brown and white eggs $1.50 a dozen. 828-550-3917 (3-14-17)
For Sale Fertilizer/spreader 100 lb capacity. Pull behind your tractor. $50. 828-734-0505 (3-9-17)
For Sale Kenmore washer and dryer set. $350. Works great. Moving and set will not fit in new home. Must sell quickly! 828-400-2246 (3-7-17)
For Hire Former CNA looking to care for the elderly. I have 9 years experience with Hospice and 9 years experience in a nursing home. 828-506-5916 (3-7-17)
Looking For Looking for a roll top desk in good condition. 828-400-2246 (3-7-17)
For Hire Will mow yards. 15 years experience and free estimates. 828-550-5765 (3-6-17)
For Sale Heart pine lumber- mainly 2×4 and 2×6. 10 antique solid doors with hinges and original knobs. 2-300 sheets of decorative tin. 828-550-2624 (3-1-17)
For Sale Good fire wood for sale cheap! Will do any yard work or handy man work around the house. Also stacks of used tires from all different sets of sizes if interested. 60's model Snapper push mower self propelled rear wheel pull. $50.00 828-276-5676 (3-1-17)
Looking For Looking to buy goats for mountain property. 828-648-7910 (2-27-17)
For Hire House cleaning services in Haywood County. 828-550-5454 (2-22-17)
For Hire Will sit with elderly or handicapped clients in Haywood County. Excellent references. 828-734-9594 (2-22-17)
For Sale Firewood $60 per truck load. 828-276-5676 (2-22-17)
For Sale 4 piece shower stall with doors in good condition. $50 or best offer. 828-492-0216 (2-22-17)
For Rent 3'x7′ raised garden beds $25 for the season. Water and soil provided. Located at Cruso United Methodist Church. 828-648-6395 (2-16-17)
For Sale White baby crib with mattress cover sheet and skirt. Large white cradle. $75 for both. 828-246-3853 (2-16-17)
Looking For Empty wine and liquor bottles for a craft project. Will pick them up. 828-550-9971 (2-15-17)
For Sale 2 matching night stands $50. Single night stand $25. 828-648-0473 (2-14-17)
For Sale Fresh eggs for sale in Canton area $2.50 per dozen. 828-646-0213 (2-9-17)
For Sale 4000 watt generator for 220 & 110 operation. Large cast iron wash pot. Marlin 22 rifle with scope. Front tine tiller. 828-400-1982 (2-7-17)
For Sale Looking for a full size or queen size electric adjustable bed in good condition. Will pay up to $400 delivered to Swannanoa. 828-648-9174 (2-7-17)
For Sale House for sale. 2 bedroom one bath, new roof, double carport, utility building, on 2.48 acres on the river. $126,000 cash. 828-648-6088 (2-7-17)
For Hire/For Sale Will do metal roofing and haul off junk metal and trim trees. Also 2 Verizon tablets for sale. 828-550-2448 (2-6-17)
For Sale Power Air Fryer XL used 3 times $60. 828-646-3769 (2-6-17)
For Sale Concrete table with 3 benches $150. Wood chipper $150. 3 kerosene heaters for $30 each. Wood heater $125. 2 wall mount heaters $50 each. 828-674-2763 (2-2-17)
For Sale Pipe Handrail- 1 1/2″pipe; 3′ curved to fit 3 steps, complete with wall and floor mountings, $22. 828-246-0721 before 9 p.m. (2-2-17)
For Sale 2003 Buick Lesabre custom with 136,302 miles asking $1000. 828-400-3975 or 828-648-8229 (1-31-17)
Looking For Looking for an older lady to clean my house once a week 4-6 hours $8 an hour. Call or text 828-734-1327 (1-31-17)
For Sale 2002 Ford F-350 4 door 4 wheel drive automatic. $4800. 14′ flat steel truck bed with 4′ front gate $300. (1-30-17)
For Sale Complete 429 Ford engine with transmission $600. 440 short block engine $150. 440 long block engine $350. New lighted ceiling fan $50. Air compressor 80 gallon tank $500. Beam trolly electric hoist $300. 828-335-4959 (1-25-17)
For Sale Once fired 12 gauge shotgun shells, and once fired 20 gauge shotgun shells. Deprimed and resized ready to to reload. Available in 250 for $25 or 100 $12. 828-734-3579 (1-25-17)
For Sale Black metal futon with cushion $30. Oak computer desk (34″x22″x33.25″) on wheels with keyboard tray and printer shelf $50. Oak entertainment center with glass doors $50. 828-734-5305 (1-23-17)
For Sale Cannon 35 mm camera (needs repair), several lens, tripod, power winder, flash attachment & case $65. 828-246-0721 before 9 p.m. (1-22-17)
For Sale 4 Kelly Safari AT (10 Ply) 285/75/16 tires with decent tread. Asking $175 OBO. Soft Tanoe cover fits 96-2001 Dodge Ram short bed $100 OBO 828-734-3534 (1-18-17)
The following sponsors make the Flea Market possible on WPTL. Please click on the banners below to learn more about each business, and when you visit them, tell them you heard about them on WPTL's Flea Market!