Flea Market Mailbag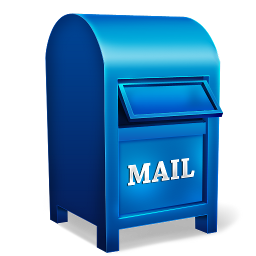 Here's what's in WPTL's Flea Market Mailbag this week!
The following listings are from our online Flea Market form, fax, and snail mail submissions. For fresh listings be sure to listen to the Flea Market Monday through Saturday mornings at 8:30 with Steve Kelly, and weekday afternoons at 3:00 with Tim Hodges. Call 828-648-3576 or 828-648-3577 between 8:30 & 9:00am or between 3:00 & 3:30pm to list your items live on the air.

For Sale/Free Large load of firewood that is cut up. Free if you come get it. Free quart and pint canning jars. For sale, 1935 Hosier cabinet, refinished and has flour and meal bins. Good condition $500. Antique piano bench $15. 828-648-6190 before 4pm. (9-22-17)
Need Help Looking for help. If you know about propane fireplaces, let's talk. Call 828-342-4354 (9-21-17)
Free Free – Electric Range and two bathroom cast iron sinks. 828-808-9173 (9-20-17)
For Sale 4 cubic feet chest freezer with 3 baskets $125. 828-476-1207 (9-18-17)
Book Sale New Hope Church of God "outreach" book sale Saturday, September 23, 2017. 8:00am – 12:00pm. New and used books. Mauney Cove Road, Waynesville. 828-648-7910 (9-18-17)
For Sale Refrigerator with ice maker, washer, dryer, range, kitchen sink with faucet, bathroom sink with faucet, elongated toilet, doors, large mirror, love seat and custom cabinets. 828-808-9173 (9-15-17)
For Sale Party balls, cheerleader items, table decorations, and 4 large ferns. 828-648-6061 or 828-550-0861 (9-13-17)
For Sale 20 different beer steins, some in the original box. 828-400-0683 (9-6-17)
For Sale 1984 Ford Ranger V6 4×4. 28 foot flat bed trailer. Mobile home parts. 828-246-1064 (9-5-17)
For Sale 1995 Ford Bronco (full size) 4×4, 143,500 original miles, Eddie Bauer, 2nd owner. Complete new rear brake system, spark plugs, spark plug wires distributor cap & rotor button & too many other new parts to list. For more info text or call 828-506-5108 (9-5-17)
For Sale 1990 S-10 Chevy Blazer for sale. Runs but needs transmission. Has alot of new parts $700. Call or text after 4pm. 828-707-3043. (9-4-17)
For Sale Orvis flyfishing outfit Recon 10′ 4wt with a Hydros SL Reel, backing and a Hydros 4wt Nymphing line. Only used a couple of times $480 for outfit. Fly Fishermans Source Boron 8 1/2 ft 7-8 wt custom made fly rod. Never used $250. Redington Prospector switch rod 11′ 4pc 5wt switch rod never used $275. Ross Cimarron #2 fly reel. Backing and a usable 4wt floating line.
Text 860-705-2447 (9-2-17)
For Hire Former CNA with 9 years experience with hospice and 9 years experience with a nursing home. Cam do laundry, cooking, light housekeeping, help with personal care, meds,and run errands. References available. 828-506-5916 (9-2-17)
For Sale Four 225-65-17 tires still have good tread on them $75. 828-507-0908 (8-28-17)
For Sale 2015 utility trailer with wooden floor, 6 and 1/2 wide and 10 ft long $900. 828-400-8203 (8-28-17)
For Sale Cherry wood dresser, width is 48 inches, the length 67 inches, and height is 32 inches. It has 9 drawers the left side and right side has a door on each side. You need a pick up truck, we don't deliver and 2 or 3 people to carry it out. It's in good condition paid $350.00 asking for $85. 503-310-5214 (8-25-17)
For Sale Galaxy Rug – (area rug) brand new never used, intergalactic look, dark black with gold stars $25. Black Biker Boots made by Prima, buckle on the sides with little studs. They have zippers on the sides. Like New. Worn about 2 times, size 10 M $25. Avon chocolate brown boots with faux fur all around the boots with zipper on the sides and bows on sides. Size 7 $40. Beige Boots 4 Brown Buckles on the sides of the boots. In good condition size 7 1/2 or 8 Paid asking $60. Chocolate brown lace up boots that lace all the way up to the knee caps, with peach color, butterflies with gold rhinestones nearly brand new size 7 $50. Lavender faux fur small heels boots brand name Amanda, good condition size 6 1/2 M $50. 503-310-5214 (8-25-17)
For Sale Non-vented Gas Log Heater $400. 828-400-1387. (8-16-17)
For Sale 4 piece wicker bedroom suite with headboard, dresser, end table, trunk, including mattress and box springs. (8-15-17)
For Sale/Looking For Oak firewood for sale. Cut into blocks. Cut in March so drying good. Easy access. Probably 3 truck loads. $50.00 for all. Call before 6pm. Also looking for some pickling cucumbers. 828-734-1403 (8-14-17)
For Sale 100 gal. fuel tank with 12 volt pump, $400. 828-648-6088 (8-10-17)
Looking For Looking for a used farm tractor tine size 16-9-24. 828-665-8801 or 828-215-1919 (8-10-17)
For Sale/Looking For 1991 Toyota Corolla. Runs but the transmission slips. Also looking for a rent to own home situation. 336-460-7650 (8-10-17)
For Sale Roosters and hens for sale – small breed Bantams and full size chickens. Also have some Black Japanese Bantam for sale. 828-736-6635 (8-10-17)
For Sale 3 point hitch tater plow and bantam chickens for sale. 828-734-1830 (8-8-17)
For Sale Round concrete picnic table with three benches $200. 828-648-3577 (8-7-17)
For Sale Hayward Series Vari-Flo XL above ground pool with high rate sand filtration system (pump, valve & reservoir) $200. Above ground pool ladder $70. Pool vacuum brush with pole, hose and an additional brush and leaf rake $15. 828-400-9672 (8-7-17)
For Hire/For Sale Will do metal roofing and haul off junk metal and cut trees and stump grinding. Also have a camper cover for sale. 828-550-2448 (8-6-17)
For Sale 1999 Dodge Durango SLT 4×4 318 V8 Lots of new parts, almost new tires, needs a computer. $600 or reasonable offer. 828-550-7769 (8-4-17)
For Sale 1994 Mazda B4000 extended cab truck, transmission has bad seals, 4 liter v-6 engine has 143,000 miles, engine does not use oil it does need a tune up. Truck has a lot of rust, but engine is good. 828-648-2965 (8-4-17)
Free 21″ Phillips analog tv & a Magnavox CD player both free and both work. 828-646-9040 (8-3-17)
For Sale 2012 Salem Cruise Lite Camper. Has slide out and awning. 828-648-1638 (8-3-17)
For Sale Yanmar 2200 small tractor, diesel, 2 wheel drive and good tires. Runs good, $1900 or trade. 828-646-0172 or 828-783-8166 (8-2-17)
For Sale Home fuel oil tank. 275 gallons. New in 2011. Free if you will move it. 828-734-3166 (8-2-17)
For Sale/Looking For 5 dozen quart canning jars. Also looking for a couple old camper covers. 828-593-1776 (8-2-17)
For Sale 1932 motorized exercise bike. Boxes of quilting cloth and stuffing. Several pressure washers. 828-627-2787 (7-28-17)
For Hire Can haul junk metal, cars, trucks and buses. 828-276-5074 (7-28-17)
For Sale 1949 Chevy truck $4100. 1982 Ford F-100 $2500. 828-674-2763 or 828-785-8687 (7-28-17)
For Hire Residential or commercial weed eating. 828-337-8532 (7-28-17)
For Sale or Trade Kenmore 9 cubic foot chest freezer $100 or will trade for shotgun or rifle. 828-648-9778 or 828-550-7043 (7-24-17)
For Sale Bedroom set including queen bed, 2 bedside tables, dresser, chest of drawers, and 2 lamps $600. Computer desk with 2 shelves $15. Recliner $100. Daybed $75. 828-646-9040 or 828-450-5823 (7-21-17)
Looking For Want to buy mobile home doors, front and back, preferably with storm door attachment. 828-246-1273 (7-16-17)
For Sale Snapper riding mower recently serviced and checked out.
Runs great. Asking $350. 828-492-0176 (7-14-17)
For Sale 2003 Mitsubishi Galant for parts or repair, clean title $500 or best offer. Basketball goal $50. 3 electric guitars $150 for all or $100 a piece (text for info). 828-226-5854 (7-13-17)
For Sale 1978 Roof self propelled lawn mower, rear wheel drive, 5hp with big rear wheels, $175. 828-620-5679 (7-12-17)
For Sale 12′ Shadow Caster kayak (97 lbs.) with chute paddlers, anchor, and vest. Like new used 2 times $700.00. 828-492-1354 (7-11-17)
For Sale Yard sale items, Kirby vacuum cleaner with all attachments, chairs, tables, chest of drawers, and a 4 piece antique bedroom set. 828-550-8954 (7-10-17)
For Sale For sale a Marlin 55, 12 gauge 3in magnum bolt action 20in barrel with adjustable poly choke gold trigger and 2 round magazine. This is one of only 1495 ever made, only produced for 2 years called "The Swamp Gun". Asking $350 or best offer. 828-734-3579 (7-10-17)
For Sale 2000 Jayco Quest camper, 24′, $3500. 828-648-7963 (7-7-17)
For Hire Can do metal roofing, haul junk metal, mow yards, cut trees and do other odd jobs. Call Bubba at 828-550-2448 (7-7-17)
Looking For Looking to buy a dependable, reasonably priced car for a young couple with a new baby. 828-246-8257 (7-6-17)
For Sale Bantam chickens, Massey tractor, 4 235-75-17″ tires and 4 16″ Toyota truck wheels. 828-646-0213 (7-6-17)
For Sale Cub Cadet 50 inch cut riding lawnmower $750. 828-648-7441 (7-5-17)
For Sale Toro self propelled mower. 828-627-2725 (6-29-17)
For Sale 6 high back dinning room chairs. $30 for all 6. Also a small white desk with 4 drawers, and is suitable for a girls room $20. 828-246-1273 (6-25-17)
For Sale Brown and white eggs $1.50 a dozen. 828-550-3917 (6-22-17)
Looking For Looking for a mobile home for sale. Willing to pay lot rent. 828-337-8532 (6-21-17)
For Sale Electric upright bass, custom made four string. Made by a Luthier in Tennessee $500. Pictures are available if you search for "Ergo Bass" on Craigslist. 828-316-7400 (6-14-17)
For Sale Parts from a 1990 Subaru including an engine with 5 speed transmission, 2 front axles, and 2 radiators with fans. 828-665-8801 or 828-215-1919 (6-13-17)
For Sale 1996 Ford Explorer, 6 cylinder 4 liter engine. New battery, new water pump and new tires. 828-243-0899 (6-13-17)
For Sale Honda push mower $35. 828-620-5679 (6-13-17)
For Sale Square hay bales, can pick up from the field $4.50. Also have 4×4 rolls with net wrap $40.00. All hay put up dry and is weed free. 828-989-1780 (6-12-17)
For Sale Brinly 40-in Spike Lawn Aerator and Spreader. Tow behind lawn mower and spread fertilizer. Good Condition $50.00 828-707-4483 (6-11-17)
For Sale Old tobacco sticks for sale. Yard ornaments, metal signs, lawn jockey, eagle., chainsawed bear, LRHP 22 rifle ammo and antiques. 828-593-8678 (6-9-17)
For Sale New 2016 Coleman 15′ camper, never used. Has air conditioner, leveling jacks, bathroom with shower, gas heater and stove plus tv hookup asking $8000 828-550-1046 (6-8-17)
For Sale Rolling storage rack, 7 shelves with 15 bins. $110.00. Assorted antique furniture for sale. Call for details and ask for Nancy. 828-549-8529 (6-8-17)
For Sale 4 tires – Optimo H727 P 205 60R 16 $150.00, 4 tires – A Plus A606 175 65R 14 $120.00, 4 rims for a Ford 4 lug 4 x 4 1/2 $100.00, 4 rims for a Ford 5 lug 5 x 4 1/2 $100.00 828-593-1776 (6-7-17)
For Sale Porch swing, new hammock, cherry wood bed and chest of drawers. 828-506-1045 (6-5-17)
For Sale Queen size mattress and box springs with frame, wrought iron/glass coffee & end tables, metal wheelbarrow, GE electric stove, 44″ Sony flat screen TV, solild wood dresser and solid wood chest of drawers. 828-734-9350 (6-5-17)
For Sale Two buildings full of yard sale items. Make an offer. 828-648-6061 or 828-550-0861 (6-5-17)
For Sale Queen size white wicker bedroom set with mattress & box springs. Includes comforter and matching window treatments, pillows, pictures and lamp $110. 828-648-0302 (6-2-17)
Looking For Looking for roll top desk. 828-400-2246 (6-1-17)
Looking For In need of chicken wire if anyone has any that's unused and not needed. 828-335-1058 (6-1-17)
For Sale/Looking For For sale a set of 76″ running boards for an SUV or truck. Wormy chestnut antique table. Set of 4 PT-15-55-17 tires. Tie down straps. Also looking for 1 or 2 people to do farm labor in the Clyde area. 828-456-9934 (5-31-17)
For Sale Toro self propelled mower with Honda engine $45. 828-620-5679 (5-30-17)
The following sponsors make the Flea Market possible on WPTL. Please click on the banners below to learn more about each business, and when you visit them, tell them you heard about them on WPTL's Flea Market!